↑
Artists · Soloists · Anna Reinhold · mezzo-soprano
Anna Reinhold's mastery of such a broad spectrum of repertoires exercises a certain fascination over her colleagues. She only started studying Baroque repertoire at the Paris conservatory when she also made a late application for William Christie's Jardin des Voix programme and soon after found herself singing the role of Cybèle in Les Arts Florissants' revival of Lully's Atys, and giving lute song recitals in every corner of France.
Yet Anna's initial musical passion was for the French Mélodie and the German Lieder - she studied in Vienna before attending the Paris conservatory. Parallel to her sudden Baroque ascension she has been casting her spells over a number of prestigious chamber music festivals, singing in Janáček's Diary of One Who Disappeared with the celebrated tenor Mark Padmore and the no less celebrated Julius Drake in the West Cork Chamber Music Festival, Chausson's Chanson Perpétuelle with the Takács Quartet in the Musicales de Colmar and Kurtág's Scenes from a Novel in the Festival Academy Budapest. In May 2017 she sings Schönberg's Pierrot Lunaire in the Théâtre de la Ville's carte blanche to the Musicales de Colmar in Paris at the Espace Cardin.
Below you will find the repertoire and programmes that Anna Reinhold proposes.
Mélodies & Lieder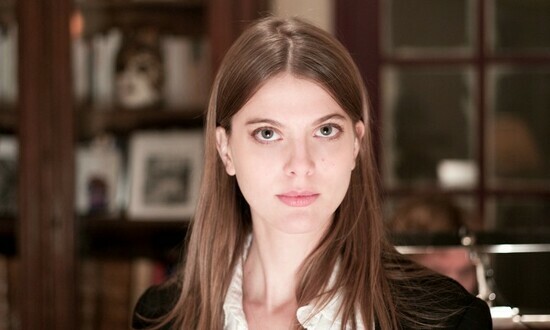 photo Charles Plumey
Anna Reinhold works with pianists José Gallardo and Emmanuel Olivier.
Anna's Parlando recital illustrates an important moment in the history of vocal music when a more sobre and subtle form of expression emerges as a reaction to the outpourings of Wagner and Romanticism, modelled on the spoken voice, and sees the birth of modernity in European vocal music. Its first signs are perceptible in Mussorgsky's Enfantines which made a very strong impression on Debussy during his first visit to Russia and helped open the way to composers throughout Europe who focused on capturing the inflections and rhythms of their respective langues, finding inspiration in avant-garde poetry, popular tradition or cabaret culture: Ravel, Schoenberg, Weill, Bartok, Prokofiev, Puccini, Falla... A few examples:
Moussorgski - Enfantines
Debussy - Chansons de Bilitis
Ravel - Histoire naturelles
Lieder of Schönberg and Berg 
Kurt Weill Songs
Her Lieder recital explores the Romantic and post-Romantic worlds of the 19th and early 20th Centuries with the intention of creating a poetic constellation around what must be considered as the very symbol of Romantic interiority, Frauenliebe und Leben (A Woman's Love and Life). This overall theme, or Ariane's Thread, is the guiding force of this programme devoted to the emotional world of the Lied into which a number of piano solos also find their place as Lieder without words.
Schumann - Frauenliebe und Leben, Op. 42, 1840
Dvorak - Zigeunerlieder, Op. 55, 1880
Korngold - 5 Lieder, Op. 38, 1940-7
Brahms - Intermezzi, Op. 118, 1893
A programme of Spanish and French Mélodies with stylistic affinities:
Granados - La Maja dolorosa (from the Tonadillas al estilo antiguo, 1910)
Falla - 7 Chansons populaires espagnoles, 1914-15
Guridi - 6 Chansons castillanes, 1939
Ravel - Don Quichotte à Dulcinée, 1932-3
Ravel - Chants populaires, 1909-10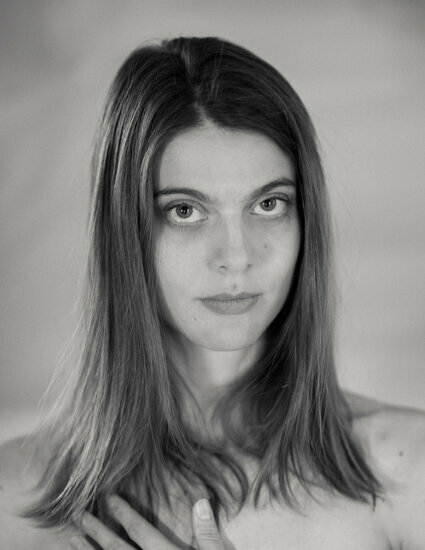 photo Charles Plumey
Chamber music
Other works with piano and other instruments:
Fauré - La Chanson d'Eve, Op. 95, 1906-10
Ravel - Chansons madécasses with piano, flute & cello, on poems by Mallarmé, 1925-6
Chausson - Chanson perpétuelle with string quartet & piano, 1898
Lekeu - Trois poèmes with string quartet & piano, 1892
Respighi - Il tramonto with string quartet, 1914
Brahms - 2 Lieder, Op. 91 with viola & piano, 1884 & 1863-4
Charles Loeffler - Quatre poèmes, Op. 5 with viola & piano, 1904
Works with orchestra or instrumental ensemble:
Berio - Folk songs, 1964
Berlioz - Nuits d'été, Op. 7, 1841
Wagner - Wesendonck, 1857-8
Berg - Altenberg lieder, Op. 5, 1911-2
Schönberg - Pierrot lunaire, Op. 21, 1912
Boulez - Le Marteau sans maître, 1955
Mi Corazón Español
Anna Reinhold sings the Canciones españolas antiguas of Federico García Lorca (1898 - 1936) and works by Falla, Granados, Albeniz... with the Argentine guitarist Quito Gato.
Traditional music was an important source of inspiration for Federico García Lorca. The Canciones populares españolas are probably the most important work to emerge from his far-reaching research on Spanish culture, as well of course as his literary out put. They hold an important place in the musical life of the 2nd Republic (1931-1936) where they frequently appear among the Republican songs of the civil war. It was he himself who harmonised the melodies he unearthed throughout Spain, mainly in the countryside. He recorded all the songs with the flamenco dancer and singer Encarnación López Júlvez, known as La Argentinita (1895-1941) for the "La Voz de Su Amo" label in 1931. The idea appears to have come from the bullfighter, playwright and producer Ignacio Sánchez Mejías and Lorca used many of the songs in his plays. In his correspondence he writes of the beauty of traditional poetry, passed down orally from generation to generation. (García Lorca, Obras completas. III, 460: "Just what is poetry? Now we have the magnificent poetry of the peasants, we no longer need to write what we think is poetry."
Quito Gato was born in Buenos Aires in Argentina. He studied piano and guitar at the Carlos López Buchardo National Conservatory before going on to study conducting, composition, recorder and percussion first in Argentina and then Santiago in Chili, Brasilia, Curitiba and Boston. From 1992 he studied early music on period instruments such as the lute, the Baroque guitar, the vihuela and theorbo with Hopkinson Smith and Eduardo Egüez. He has since performed as both a soloist and director of numerous ensembles in many of the most prestigious theatres of South America, the United States and Europe, and has toured Asia extensively with programmes of Hispanic-American music - Malaysia, Thailand, South Korea, Indonesia and India.
Quito performs regularly with Arpeggiata, La Cappella Mediterranea, Le Concert d'Astrée, The Rare Fruits Council, L'Ensemble Clematis, Les Agremens and La Capilla Real de Madrid and gives lute and bass continuo master-classes in Argentina, Brazil, Spain and France.
In 2007 he founded the Glossarium ensemble to perform Spanish and South American Renaissance and Baroque music.
He has made numerous recordings for Virgin, Naive, K617, Alpha, Naxos, Sony, MA Recordings, Testigo, Musica Ficta...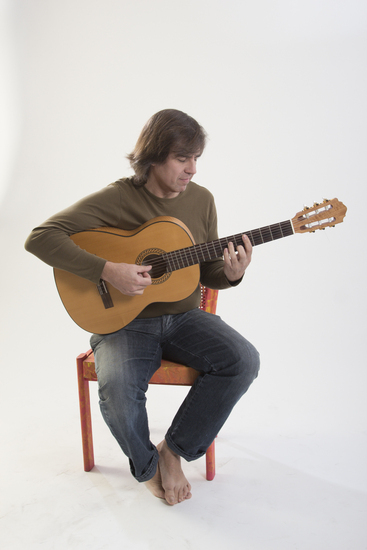 Photo DR
Aspettate! Adesso Canto!
Wait! I'm going to sing!
Cesti's hilarious cantata, Monteverdi's famous Lamento d'Arianna, only surviving piece from his lost opera L'Arianna, and Clérambault's secular cantata inspired by the tragic Greek mythological figure of Medea.
with
Florence Malgoire, violin
Lucile Boulanger, viola da gamba
Kenneth Weiss, harpsichord
Monteverdi - Lamento d'Arianna
Cesti - Aspettate! Adesso Canto
Clérambault - Médée
and instrumental pieces by Merula, Frescobaldi, Mayone, Fontana & Francoeur
Lagrime mie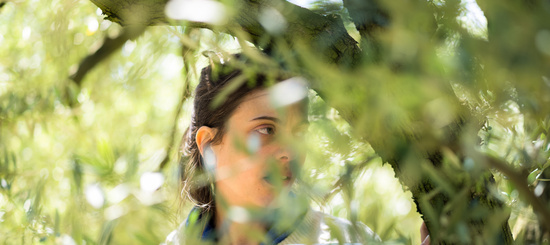 photo Charles Plumey
A theatre of emotion in 17th Century Italy
with Quito Gato, lute & Baroque guitar
Alessandro Piccinini 1566 - ca.1638
Tocatta
Barbara Strozzi 1619 - 1677
Lagrime mie
Girolamo Frescobaldi 1583 - 1643
Ti lascio anima mia
Michelangelo Galilei 1575 - 1631
La volta
Girolamo Kapsberger 1580 – 1651
Figlio dormi
Giovanni Granata 1620 - 1687
Capricio sopra la ciacona
Girolamo Frescobaldi
Begli occhi
Girolamo Frescobaldi
Così mi disprezzate
Alessandro Piccinini
Aria sopra la romanesca
Marco Marazzoli 1602 - 1662
Begli Occhi
Barbara Strozzi
L'Eraclito amoroso
Claudio Monteverdi 1567 - 1643
O Rosetta
Barbara Strozzi
Che si puo fare
Ensemble Il Caravaggio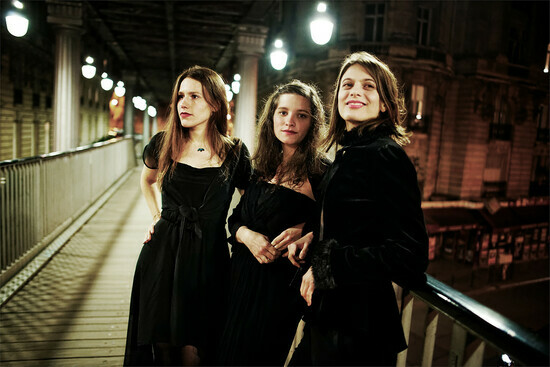 Anna Reinhold founded the Baroque music Ensemble Il Caravaggio with the harpsichordist Camille Delaforge and the cellist Alice Coquart. 
Biography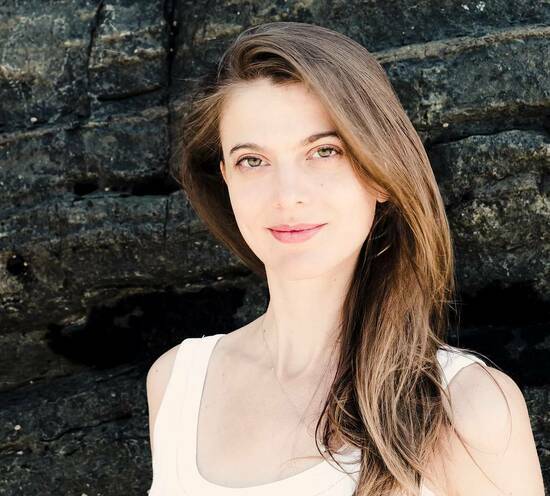 photo Charles Plumey
Anna Reinhold studied the art of the Lied at the University of Vienna with Walter Moore, and singing with Jean-Louis Dumoulin, Françoise Pollet and Malcolm Walker before entering the class of Isabelle Guillaud at the Paris conservatory where she also discovered Baroque music in Kenneth Weiss's chamber music class.
In 2011 she was accepted into the Jardin des Voix, the Arts Florissants' young talent programme and was immediately chosen by William Christie to sing the role of Cybèle in the revival of Lully's Atys at the Versailles Opéra Royal and the Brooklyn Academy of Music in New York. She triumphed.
Anna has since embarked on an international career singing on numerous opera stages under the direction conductors such as William Christie, Jean-Claude Malgoire, Jonathan Cohen, Paul Agnew, Leonardo Garcia-Alarcon, Alessandro Moccia, Raphaël Pichon and Ryan Brown. Her recent roles include that of Isabella in Rossini's L'italiana in Algeri at the Atelier Lyrique de Tourcoing and the Théâtre des Champs-Elysées in Paris, the role of Marzia in Vivaldi's Catone in Utica in Washington D. C. and New York, and a tour in the Netherlands of Bach's B minor Mass with the Nederlandse Bachvereniging conducted by Jos van Veldhoven.
Her recital accompanists are José Gallardo and Emmanuel Olivier, and she also works with the lutenist Thomas Dunford with whom he performs a programme entitled Labirinto d'Amore. In 2015, invited by the cellist Marc Coppey to the Musicales de Colmar, she sings Chausson's Chanson Perpétuelle with the celebrated Takács Quartet and returns in 2017 with Schönberg's Pierrot Lunaire that she also performs at the Espace Cardin in Paris as part of the programmation of the Théâtre de la Ville. In 2016 she gave a series of concerts at the West Cork Chamber Music Festival in Ireland accompanied by the lutenist Fredrik Bock, but also had the unforgettable experience of taking part in Janáček's The Diary of One Who Disappeared with the tenor Mark Padmore and the pianist Julius Drake, as well as Ravel's Chansons Madécasses and Fauré's Chanson d'Eve with Adam Walker, flute, Adrian Brendel, cello and José Gallardo, piano. Also in 2016 Anna appeared at the Festival Academy Budapest where she sang György Kurtág's Scenes from a novel with Gábor Homoki, violin, András Szalai, cimbalom and Zsolt Fejérvári, doublebass, and Ravel's Histoires Naturelles with José Gallardo.
She has made numerous recordings including Bach's B minor Mass with the Ensemble Pygmalion under Raphaël Pichon which was awarded a Diapason d'Or, her recital programme Labirinto d'Amore with the lutenist Thomas Dunford for the Alpha label which was awarded a Choc de Classica; Les Héroïnes de Venise (Cavalli) with La Cappella Mediterranea directed by Leonardo Garcia-Alarcon for the Ricercar label which received several awards including a Diapason d'Or; Bien que l'Amour, a programme d'Airs sérieux et à boire with Les Arts Florissants directed by William Christie for harmonia mundi which received a Diapason d'Or and a Choc de Classica, and Les Orphelines de Venise, sacred works by Vivaldi with Les Cris de Paris directed by Geoffroy Jourdain for Ambronay Editions.
Since 2013 Anna Reinhold teaches at the Institut d'Etudes Politiques – Sciences Po in Paris where she has an atelier artistique. Anna Reinhold co-founded the Ensemble Il Caravaggio .
For opera engagements please contact
Réda SIDI-BOUMEDINE at RSB Artists
La Falconnière, A2, F-69340 Francheville, FRANCE
Tel : +33 6 747 617 97 | Fax : +33 4 861 724 30