↑
Marc Coppey appears by arrangement with Knight Classical 
Emmanuel and Marc Coppey play the Handel/Halvorsen Passacaglia during the Covid-19 lockdown

Live concert recording in St Petersburg of Beethoven's complete works for Cello and Piano | Marc Coppey & Peter Laul

"Coppey's first entry suggests unflappable confidence and when the music takes flight soon afterwards he employs a keen-edged staccato while retaining his characteristic rich body of tone. Also, Coppey's approach exploits the instrument's entire range with ease: the lovely second subject is as gently seductive as the more assertive passages are bracing. Try the perfect diminuendo at 1'36" into the Adagio: this sort of playing has me reaching for the rewind facility just for the pleasure of enjoying it a second or third time… there is something about Coppey's aching restraint that even after such a brief period of acquaintance has had me return to his version on a number of occasions. So far the magic hasn't abated." Gramophone, Rob Cowen, DVOŘÁK Cello Concerto, July 2017
Marc Coppey is considered to be one of today's leading cellists. He first came to the notice of Sir Yehudi Menuhin in the 1988 Leipzig Bach competition where he won the two most important prizes – first prize and special prize for the best Bach performance. He was 18 at the time. He soon after made his Moscow and Paris debuts performing the Tchaïkovsky Trio with Menuhin and Victoria Postnikova, a collaboration documented on film by the famous film director Bruno Monsaingeon. In 1989 Mstislav Rostropovitch invited Marc to the Evian Festival and from that moment on his solo career quickly developed. He performs regularly as a soloist with leading orchestras in collaboration with numerous distinguished conductors - Eliahu Inbal, Rafael Frühbeck de Burgos, Yan-Pascal Tortelier, Emmanuel Krivine, Alan Gilbert, Christian Arming, Lionel Bringuier, Alain Altinoglu, Michel Plasson, Jean-Claude Casadesus, Theodor Guschlbauer, John Nelson, Raymond Leppard, Erich Bergel, Philippe Entremont, Pascal Rophé, Philippe Bender, Paul McCreesh, Yutaka Sado, Kirill Karabits and Asher Fisch. 
Marc Coppey has embraced both Baroque and Contemporary music, along with mainstream Romantic repertoire, from the very begining of his career. A passionate chamber musician, he has extensively explored the cello's repertoire with such renonwed artists as Maria-João Pires, Stephen Kovacevich, Nicholas Angelich, Aleksandar Madzar, Michel Beroff, Kun-Woo Paik, Finghin Collins, Michel Dalberto, Peter Laul, François-Frédéric Guy, Nelson Goerner, Augustin Dumay, Vadim Gluzman, Victoria Mullova, Liana Gourdjia, Valeriy Sokolov, Ilya Gringolts, Alina Pogostkina, Tedi Papavrami, David Grimal, Lawrence Power, Maxim Rysanov, Gérard Caussé, Janos Starker, Marie-Pierre Langlamet, Michel Portal, Romain Guyot, Emmanuel Pahud as well as the Takacs, Tokyo, Prazak, Modigliani, Ebène and Talich Quartets. From 1995 to 2000 he was cellist of the Ysaÿe Quartet, performing in many of the world's most prestigious concert venues.
Marc Coppey appears regularly in the most prestigious concert halls of London, Berlin, Amsterdam, Paris, Brussels, Dublin, Prague, Budapest, Moscow, Saint-Petersburg, Tokyo, New York, Mexico, Sao Paulo, Shanghai and Seoul. He is a regular guest of the festivals of Radio-France Montpellier, Musica Strasbourg, Besançon, La Roque d'Anthéron, Monte-Carlo, the Nantes and Lisbon "Folle Journée", Bach Fest in Leipzig, Stuttgart, Midem, Kaposvar, Campos do Jordao, Kuhmo, Korsholm, West Cork and Prades.
The breadth of Marc Coppey's repertoire is proof of his profound inquisitiveness: he frequently performs the Bach suites and main stream concerto repertoire, but is also dedicated to performing less well-known works. Performing and promoting contemporary music is very important to him and many composers have dedicated works to him, including Auerbach, Bertrand, Christian, Dufourt, Durieux, Fedele, Fénelon, Hurel, Jarrell, Jolas, Krawczyk, Lenot, Leroux, Mantovani, Meïmoun, Monnet, Pauset, Poppe, Pécou, Reverdy, Staud, Tanguy, Verrières. He gave world premières of concertos by Lenot, Tanguy and Monnet, as well as giving French premieres of concertos by Carter, Mantovani and Tüür.
In November 2009 Marc Coppey was chosen to perform Bach in the Place de La Concorde in Paris to celebrate the 20th anniversary of the fall of the Berlin wall. In 2015, the Arte tv channel filmed him live performing the complete Bach Suites in one evening in Lyon.
In March 2015 he premièred ten works for solo cello by some of today's most prominent composers as a tribute to Pierre Boulez on his 90th birthday at the Paris Philharmonie. The programme was recorded and released in January 2017 on the Megadisc label.
Marc Coppey's recordings have received critical acclaim worldwide. They include works by Beethoven, Debussy, Emmanuel, Fauré, Grieg and Strauss, for the Auvidis, Decca, Harmonia Mundi and K617 labels. He has recorded the complete Bach Suites (awarded Télérama's ffff), a CD dedicated to Dohnanyi (awarded "10 de Répertoire"), and an album devoted to the great Russian cello sonatas, accompanied by pianist Peter Laul for the Aeon/Outhere label, as well as the Schubert Quintet with the Prazak Quartet for the Praga label and Martin Matalon's concerto for Accord / Universal. More recently he has recorded Dutilleux cello concerto and the Caplet Epiphanie with the Liège Orchestra under Pascal Rophé's direction which received a BBC Music Magazine *****, a Diapason d'Or and a "Choc" in the Monde de la Musique, followed by recordings of the Brahms Sonatas and Schubert (Arpeggione) with pianist Peter Laul, also for Aeon, and world premières of the concertante works of Théodore Dubois on the Mirare label.
In 2016, his recording of the Haydn and CPE Bach cello concertos with the Zagreb Soloists was released by Audite. His recording of Dvořák's cello concerto for the same label with the Deutsches Symphonie-Orchester Berlin directed by Kirill Karabits has received wide international critical acclaim. In the spring of 2018 Audite released a Beethoven sonata cycle recorded live in the Saint Petersburg Philharmonic Hall with pianist Peter Laul. In December 2019 Marc Coppey performed both of Shostakovich's cello concertos with the Polish National Radio Symphony Orchestra directed by Lawrence Foster at the NOSPR Concert Hall in Katowice. The concert was filmed by medici.tv and recorded for a new release on the Audite label.
Marc Coppey is also deeply committed to teaching: he is cello professor at the Conservatoire National Supérieur de Paris and gives masterclasses worldwide. He is artistic director of the Musicales de Colmar chamber music festival, and since 2011 musical director of the Zagrebacki solisti (Zagreb Soloists) and is regularly invited to conduct the Deutsche Kammerakademie Neuss am Rhein. In 2020 he was appointed artistic director of the Music@mpus project at the Saline royale d'Arc-et-Senans, a remarkable monument of 18th Century industrial architecture in the Jura region of France.
He was made Officier des Arts et des Lettres by the French culture ministry in 2014. 
Marc Coppey was born in Strasbourg where he studied at the Conseravtory before attending the Paris Conservatoire National Supérieur and the University of Indiana in Bloomington. 
He performs on a rare cello by Matteo Goffriller (Venice 1711).
April 2020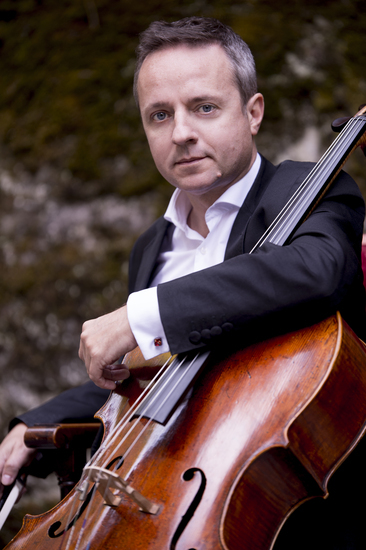 Photo Ji
Press reviews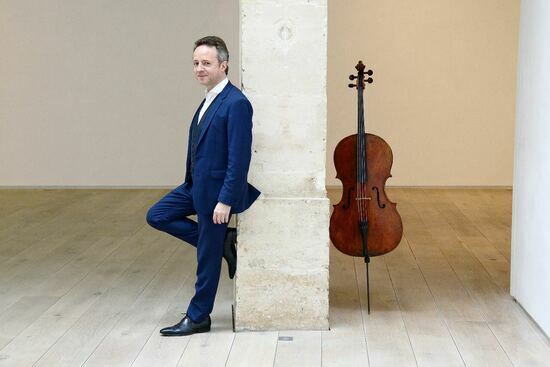 Photo Ulrike von Loeper
Repertoire with orchestra
AMY Concerto
CPE BACH Concerto in A Major
BARTOK Transcription of the viola concerto by Tibor Serly
BEETHOVEN Triple concerto
BERIO ritorno degli snovidenia
BLOCH Schelomo
BOCCHERINI Concerto in G Major, Concerto in D Major
BRAHMS Double concerto
BRUCH Kol Nidrei
CAPLET Epiphanie
CARTER Concerto (French premiere in 2008 and Spanish premiere in 2011)
DOHNANYI Konzertstück
DUTILLEUX « Tout un monde lointain »
DVORAK Concerto, Klid (Waldesruhe), Rondo
ENESCO Symphonie concertante
ELGAR Concerto
FAURE Elégie
FLORENTZ Concerto
GOLDSCHMITT Concerto
HAYDN The two concertos
HERBERT Concerto n°2
HINDEMITH Kammermusik n°3, Concerto (1940)
HONEGGER Concerto
JOLIVET The two concertos
KORNGOLD Concerto
LALO Concerto
LENOT Concerto, dedicated to Marc Coppey, premiered in Liège (2001) with Liège Philharmonic Orchestra conducted by Luka Pfaff
LIGETI Concerto
MANTOVANI Cello Concerto (2003)
MARTINON Concerto
MARTINU The two concertos
MILHAUD Concerto n°1
OHANA "L'anneau du Tamarit" (concerto)
PROKOFIEV Symphony concertante
ROSZA Concerto
SAINT-SAENS The two concertos, La Muse et le Poète for violin, cello and orchestra
SCHUMANN Concerto
SHOSTAKOVICH The two concertos
STRAUSS Don Quichotte
TANGUY First Concerto, dedicated to Marc Coppey, premiered at Musica 1995 (Strasbourg), Strasbourg Philharmonic Orchestra conducted by T. Guschlbauer
TCHAIKOVSKY Rococo Variations, Andante Cantabile
WALTON Concerto
Solo repertoire
Bach - The Six Cello Suites
Bach - Chaconne from the solo violin Partita in D minor, BWV 1004
Britten - Cello suites N°1 Op. 72 & N°3 Op. 87
Carter - Figment for cello (1994)
Cassadó - Suite for solo cello (1926)
Dutilleux - Trois strophes sur le nom de Sacher (1976)
Kodaly - Sonata for solo cello, Op. 8 (1915)
Mantovani - 'One-way' (dedicated to Marc Coppey, first performance 12 May 2012, Musicales de Colmar)
Reger - Suite N° 2 in D minor opus 131c
Ysaÿe - Sonata in C minor opus 28
...
with Peter Laul, piano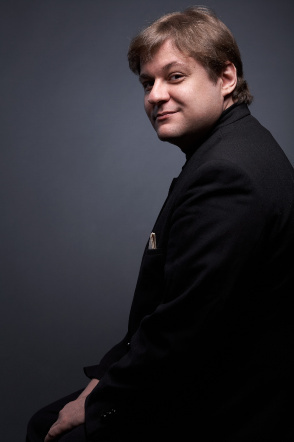 Photo Daniil Rabovsky
Beethoven
Brahms
Debussy
Dohnanyi
Dubois
Fauré
Franck
Hindemith
Kodaly
Martinu
Mendelssohn
Prokofiev
Rachmaninov
Schnittke
Schubert
Schumann
Shostakovich
R. Strauss
Zimmermann (Intercomunicazione)
...
with Kenneth Weiss, harpsichord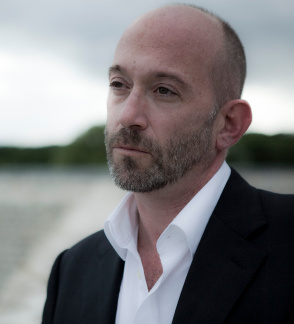 Photo Arthur Forjonel
Bach - sonatas for viola da gamba & obligato harpsichord
Vivaldi
Barrière
Geminiani...
'Messages & Esquisses' - Hommage à Pierre Boulez
Marc Coppey, cello, Students of the Paris Conservatoire
The first performance of this programme took place at the Philharmonie de Paris on 22nd March 2015
In 1977 Pierre Boulez paid a tribute to patron of the arts Paul Sacher with Messagesquisse for seven cellos. Marc Coppey has chosen to revisit this idea by commissioning works from composers who are close to Pierre Boulez.

In 1977 Mstislav Rostropovitch had commissioned works for cello from several composers as a 70th birthday present to Paul Sacher. One of those composers was Pierre Boulez whose present took the somewhat playful form of Messagesquisse, a short piece for solo cello and six cellos. Now nearly 40 years later, the cellist Marc Coppey is renewing this very special gift taking Messagesquisse as a point of departure and commissioning new works from contemporary composers who are friends of Pierre Boulez. Performed by Coppey and students from the Paris Conservatoire, these new works of differing tonalities are to be performed along side Messagesquisse.

New works commissioned by the Philharmonie de Paris :
Marc Monnet - 'bourdonnement, bruissement...'
Betsy Jolas - 'Ravery', pour Pierre en ce jour
Philippe Hurel -'Inserts'
Johannes Maria Staud - 'Donum'
Philippe Manoury -'Chaconne'
Hugues Dufourt -'Ombre portée'
Frédéric Durieux -'Entscheiden'
Bruno Mantovani -'B'
Enno Poppe -'Zwölf'
Ivan Fedele - 'Hommagesquisse'

Pierre Boulez - Messagesquisse
'En rêve' - Liszt by Liszt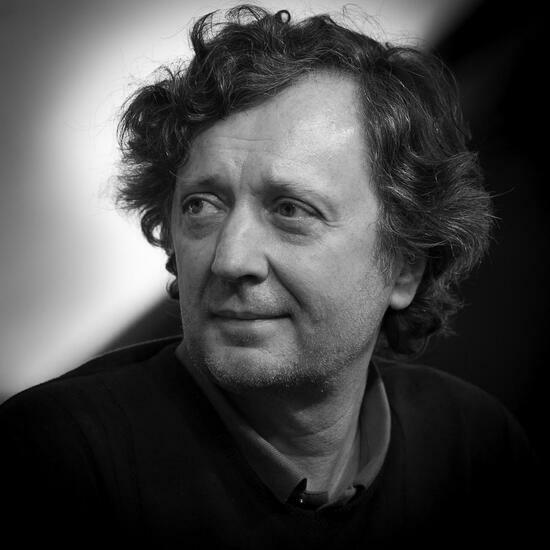 by Jean-Yves Clément
Music and texts by Franz Liszt taken from his correspondence, 'Lettres d'un bachelier es musique' and 'Des bohémiens et de leur musique en Hongrie'.
Marc Coppey, cello
Peter Laul, piano
Jean-Yves Clément, narrator
This performance sketches a self-portrait of Liszt taken from his writings and correspondence and is determinedly orientated towards the overriding spirituality that was with him from early life until his death, from the works and texts of his youth through to those of the very last years of his life. In this way, a less well-known but without doubt more essentiel Liszt comes to life, the Liszt of inwardness and meditation, for whom art, humanity and love form the same, single quest... : "Art is an earthy paradise to which it is never vain to turn when confronted with the oppressions of existence".
J.-Y. Clément
Rêve d'amour (Nocturne N°3) (1850)
Un sospiro (Etude de concert N°3) (1849)
Consolation N°3 (1850)
Romance oubliée (1850-80)
Suite de danses populaires (inédit)
Elégie N°2 (1877)
Lugubre Gondole N°2 (1882)
Csardas Macabre (piano seul) (1882)
Die Zelle in Nonnenwerth (1883)
En rêve (1885)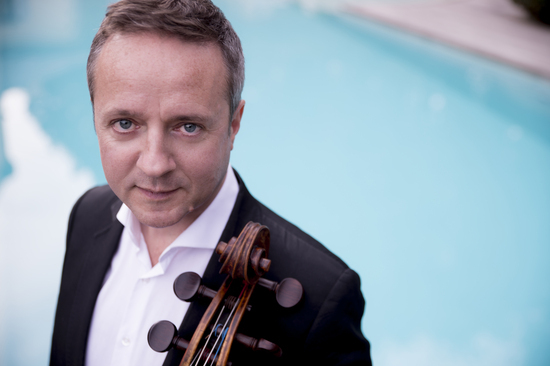 Photo Ji
'Dance of the Elves'
A bewitching programme of virtuoso works for cello and piano
Boccherini - Sonata in A major
Weber - Adagio & rondo
Popper - Fantasy on Little Russian Songs
Dvorak - Klid
Chopin - Introduction & Polonaise brillante opus 3
--pause--
Servais - Souvenir de Spa
Saint-Saëns - Le cygne
Fauré - Papillons
Debussy - La fille au cheveux de lin
Popper - Dance of the Elves
Ravel - Pièce en forme de Habanera
Cassadó - Requiebros
Falla - Ritual Fire Dance
Martinu - Variations on a theme by Rossini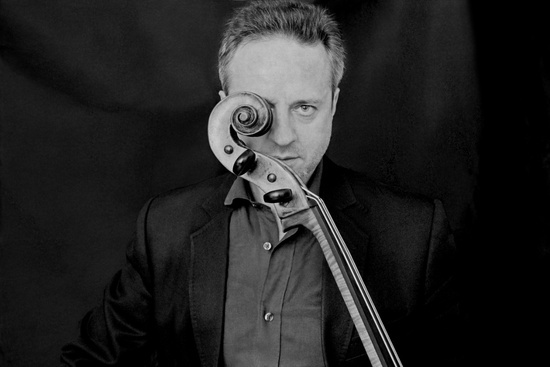 photo Kyoko Homma
The Great War
Debussy - Sonata for cello & piano (1915)
Kodaly - Sonata for solo cello opus 8 (1915)
--
Reger - Suite for solo cello no 2 in D minor (1915)
Webern - Three Little Pieces for cello & piano opus 11 (1914)
Bridge - Sonata for cello & piano (1913-1917)
Discography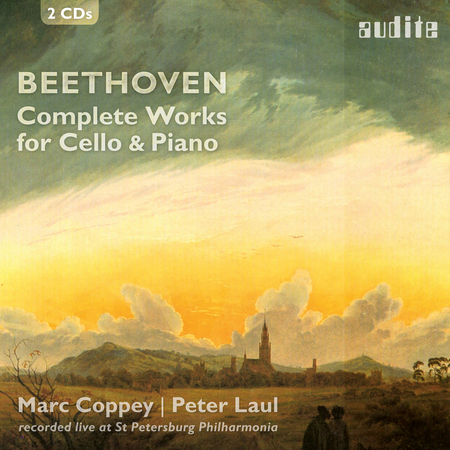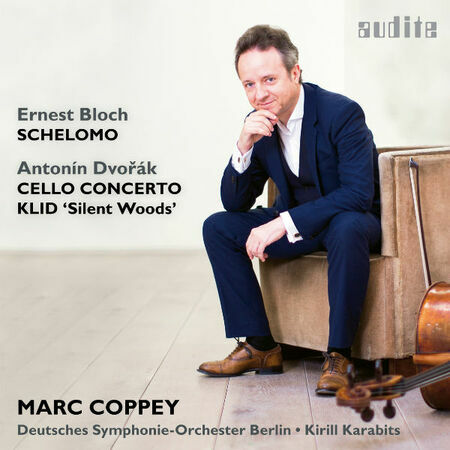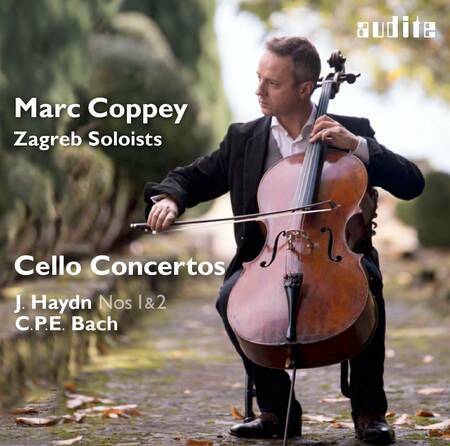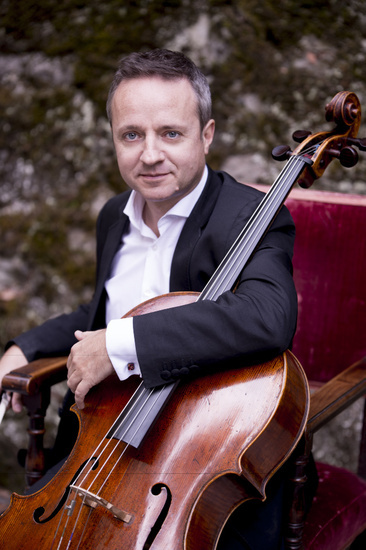 Photo Ji