↑
direction
Dominique Visse
Created in Paris in 1978, the Ensemble Clément Janequin performs sacred and secular vocal music of the Renaissance, from Josquin to Monteverdi. Their inimitable performances of the 16th Century French chanson have revealed what is now appreciated to be one of the Golden Ages in the history of French music, their recordings for harmonia mundi, Les cris de Paris, Le chant des oyseaulx, Fricassée parisienne and La chasse being considered as benchmark interpretations. With tremendous appeal to a broad audience, these works by Janequin, Sermizy, Lassus, Lejeune and numerous others abound in the stylistic contrasts so dear to the Renaissance: the touching lyricism of the chanson amoureuse, the earthy humour of the chanson rustique that draws upon popular farce, the sounds of war, nature and street cries - a unique marriage of popular and high Renaissance culture. 
The Ensemble Clément Janequin has performed extensively throughout the world, often with the support of the French Foreign Ministry. They have performed in the Amsterdam Concertgebouw, the Wigmore Hall in London, the Cité de la musique in Paris, Carnegie Hall in New York, the Konzerthaus in Vienna, the York and Boston Early Music Festivals, the Styriarte Festival in Graz, and in 2007 were ensemble in residence in the Laus Polyphoniae Festival in Antwerp, one of the world's leading early music festivals. The ensemble has also recently toured Spain, Belgium, Canada and the United States, at the Cervantino Festival in Mexico and recently in Brazil at Belo Horizonte and in Rio de Janeiro. It is a regular visitor to Japan as well as the Innsbruck Early Music Festival. In December 2008, the Ensemble Clément Janequin celebrated its 30th anniversary at the Théâtre des Abbesses in Paris. 
The Ensemble also performs contemporary music and now proposes programmes ranging from Renaissance music to contemporary music.
In 2015 the Ensemble Clément Janequin gave the first performance of its new staged show, Zanni!, a contemporary and hilarious reading of 16th Century madrigal comedies staged by Laurent Serrano and that they have performed in Saint-Omer, Marseille, as part of the "Mars en Baroque" festival, at the Théâtre de Caen, the Théâtre La Merise in Trappes near Paris and at the Conservatory Auditorium in Tourcoing. The Ensemble gave a concert during a seminar organised by the University of Angers and the Sorbonne Nouvelle-Paris III at the Bibliothèque Nationale de France on the theme of "Polémique en Chanson", and also took part in the Concentus Moraviae Festival in the Czech Republic, Festival du Thoronet, Château de Bournazel, Via Lattea festival in Tessin region of Switzerland, Château de Fontainebleau, Palais du Tau in Reims and the Festival Contrepoint 62 in Saint-Omer.
The Ensemble's numerous recordings of sacred and secular music of the Renaissance, mainly for harmonia mundi, have been widely acclaimed in the press and won numerous prizes and awards. The Ensemble's most recent recording, "Au Sainct Nau" for the Alpha label, was shortlisted for a Gramophone Award in 2015.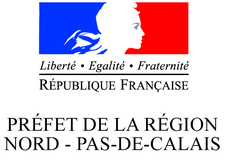 The Ensemble Clément Janequin is subsidised by the French Ministry of culture and communication through its Nord - Pas-de-Calais regional office, and is resident ensemble at the Comédie de l'Aa in Saint-Omer.
November 2015
Press reviews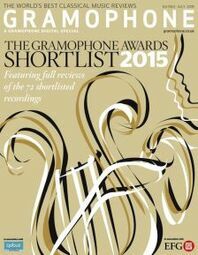 The Ensemble Clément Janequin's recent release on the Alpha label, 'Au Sainct Nau' has been shortlisted for a Gramophone Award. It was reveiwed in the magazine in February 2015 by Fabrice Fitch - 'It feels like a long time since the last release from Ensemble Clément Janequin. They've been going for about 35 years, and new recordings have been rarer in recent years, but this one is as impressive in its way as anything I've heard from them, and that's saying something… It's classic Dominique Visse, and it had me laughing aloud… the disc alternates sacred and secular with immaculate poise. The former is beautifully done… and the latter delivered as lustily as ever… The ensemble continues to do what it does best but retains a freshness and questing spirit that sometimes eludes groups of comparable vintage, a sense of joyous music-making that marked them out from the start and which they've never lost. It was utterly infectious then, and it still is.'

Washington Post
'The Ensemble Clément Janequin... gave a vivid performance of its namesake's music… in the Library of Congress... with singing that was sometimes sweet and smoothly blended, often raucous, frequently very funny and always virtuosic… Early music flourishes in Washington, but the city seldom hears a concert like this one.'  Joseph McLellen, 23rd Feb 1998

Los Angeles Times
'The Paris-based Ensemble Clément Janequin performed a generous sampling of this music with astonishing virtuosity. The perfection of the musicians' cohesion, intonation and balance, as well as the vim of their rapid-fire delivery, made them a joy to listen to.'  Timothy Mangan, 16th Feb 1998

Gramophone , London
'…the overall blend is superb, and the rich, translucent sonority achieved is utterly compelling… the level of vocal energy and focus is always spot on, all of which is especially noticeable in the ensaladas. Herethe interpretation is just right: theatrical and colourful, often funny, but never camp or ludicrously over the top, all this stemming, I am sure, from Visse's own instinctive and secure sense of the theatrical.'  Tess Knighton, April 1998 (CD Canciones y Ensaladas HMC 901627)

'Nowhere has the Ensemble been more successful than in the Parisian chanson. I first got to know this repertory when the group's earliest LPs were being issued, and I've heard enough of the other recordings to realise that something very exciting was going on. That was over 15 years ago, and now it seems hard to imagine Sermizy or Janequin without the Ensemble Clément Janequin.'  Fabrice Fitch, April 1998 (Interview with Dominique Visse)

San Diego Reader
'The Janequin singer pay extraordinary attention to the expressive possibilities inherent in Renaissance polyphony; they phrase with great subtlety; their word-painting provides constant variety of tone; they shape the music beautifully; and they use every device of articulation, color, and shading to convey a broad range of emotional states.'  Jonathan Saville, 9th April 1998

The Independent , London
'The impact was strengthened by the spare-no-prisoners, diamond-edged tone of Dominique Visse... the Ensemble Clément Janequin, secure in pitch and ensemble, full of character and alive to the bizarre humour and theatricality of songs that mimic everything from barking dogs and duff singers to crowing Frenchmen and cowardly Spaniards.'  Andrew Stewart, 30th November 1996

Early Music Magazine , London
'The Ensemble Clément Janequin offer us an astonishing amount of musical variety and remarkable breadth of emotion. Their performance is a revelation.'

Early Music News , London
'Would that each country had its ensemble to promote their indigenous song repertoires with such style as the French. This concert, devoted to Lassus and Josquin, was both packed and uplifting, to the extent of the English rising to their feet in applause.'  Richard Langhamn Smith, June 1994

The Financial Times,  London
'Their singing is extrovert and exuberant. The onomatopoeic effects of Le Chant des Oyseaulx, La Chasse and La Bataille were superbly and virtuosically realised. Altogether a delectable recital.'

Mainichi Shinbun , Tokyo
'The encore, La Chasse, was the high point of the concert during which the audience's exultation became inevitable.'

Kleine Zeitung , Graz
'... The Super Event ...the diversity of the singers' powers of expression was astounding and the blending of the voices in the etheral pianissimos fascinating.'

Tiroler Tageszeitung , Innsbruck
'Punk anno 1550'  Rainer Gstrein, 3rd September 1995
Programmes
See French page via these links :

Secular music programmes

Sacred music programmes
Zanni!
The Zanni brothers, a bunch of hopeless, theatrical losers. They've lost their costumes and sets, the female vocal cast and the orchestra have all missed the train... but everything will be fine and the show will go on! 
Yet hidden behind this pitiful brotherly assembly is the Ensemble Clément Janequin, as colourful as ever and on grand form in the roles of Pantalone, Captain Cardon, Dr Graziano and Isabella in Orazio Vecchi's hilaroious madrigal comedy Amfiparnaso, a burlesque fusion of Commedia dell'Arte and the music of its day, and a ludicrously amusing show!
A staged show with
Ensemble Clément Janequin
Dominique Visse, countertenor
Yann Rolland, countertenor
Hugues Primard, tenor
Vincent Bouchot, baritone 
Cyrille Gautreau, baritone 
Renaud Delaigue, bass
Dominique Visse - musical direction
Laurent Serrano - stage direction & set conception
Anne Bothuon - costumes
Didier Brun - lighting & set conception
Premiere 13th February 2015, Salle Vauban, Saint-Omer
La Friche, Marseille, 14th mars 2015
Théâtre de Caen, 22nd mars 2015
Forthcoming performances :
7 November - La Merise, Trappes en Yvelines
11 December - Atelier lyrique de Tourcoing - 2 school performances
12 December - Atelier lyrique de Tourcoing
13 December - Atelier lyrique de Tourcoing

Captain Cardon attempts to seduce the beautiful Isabella… but fails !

Pedrolino tells the lovely Isabella she mustn't kill herself… Her belovèd Lucio is alive!
Full presentation PDF file with photos downloadable via this link
At the end of the 16th Century, a number of forward-looking but traditionally trained musicians embarked upon setting the burlesque scenes of the commedia dell'arte to music, no doubt with the aim of upturning the rather antiquated, earnest style of the Italian Madrigal, inevitably inspired by Greek and Roman tragedy. This is how the rappresentativo madrigal, a precursor of opera, was born. Orazio Vecchi's Amfiparnaso is considered to be one of the most successful examples of this new genre.
"Zanni!" is based on Amfiparnaso with the addition of several other pieces by Orazio Vecchi and Adriano Banchieri. The madrigals chosen all belong to the same tradition of popular farce, in all its irresistible, irreverent jubilation. And this is very much the spirit of "Zanni!".
No instruments on stage, just six singers who will be their own accompanists, imitating and playing instruments themselves, as was the tradition in this kind of madrigal comedy. The madrigals will be adapted; their original polyphonic framework lightened so as to facilitate understanding the dialogue but above all the identity of the different characters.
The staging will be simple and playful, rather like that of fairground buffoonery, with contemporary costumes. The show will be closer to the Marx Brothers and Monty Python than the theatrical codes of Commedia dell'arte. Far from being an historical reconstruction, the driving force of this show, as much as the score itself, is the unfettered, creative freedom of the madrigals, their sheer energy and their inherent subtleness.
Laurent Serrano & Dominique Visse
Photos © Arthur Forjonel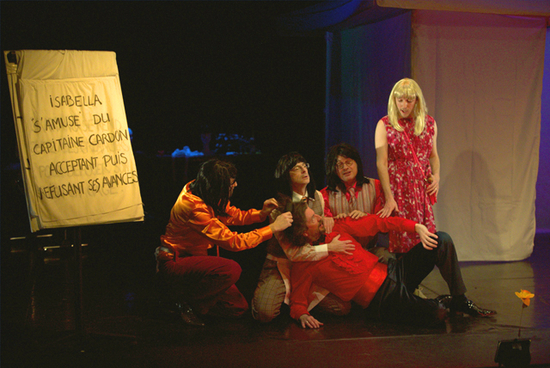 Isabella plays with Captain Cardon, first accepting then rebuffing his advances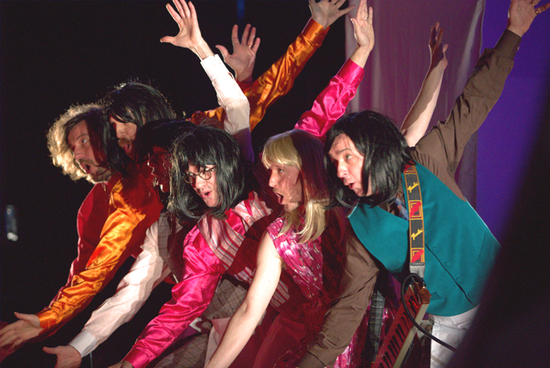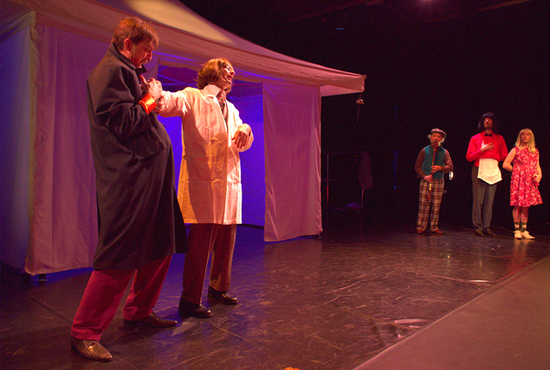 Pantalone grabs Isabella's dowry from Dr Graziano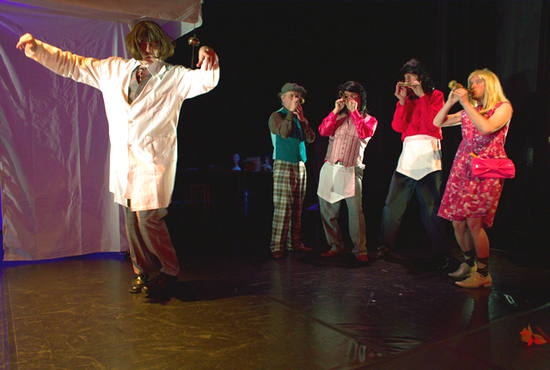 Dr Graziano rejoices after Pantalone gives him his daughter's hand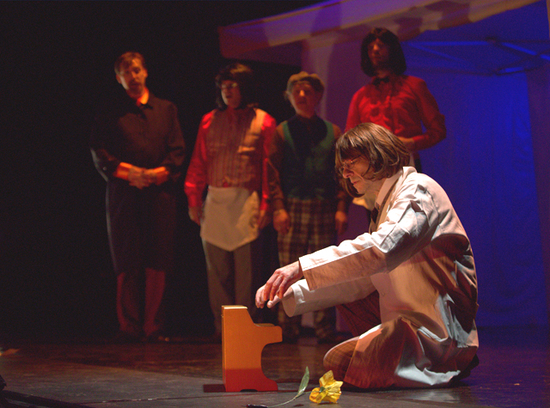 Dr Graziano composes a madrigal for the wedding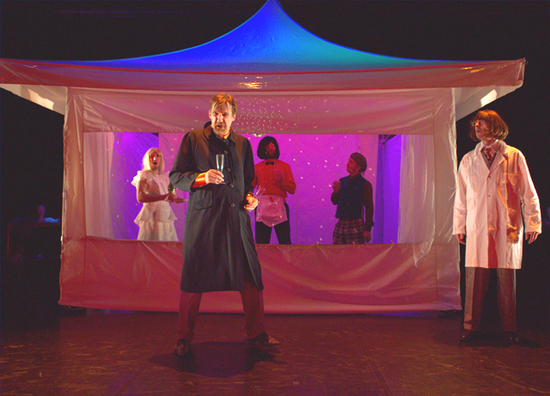 Champagne and crystal ball... Pantalone, drunk, mocks Dr Graziano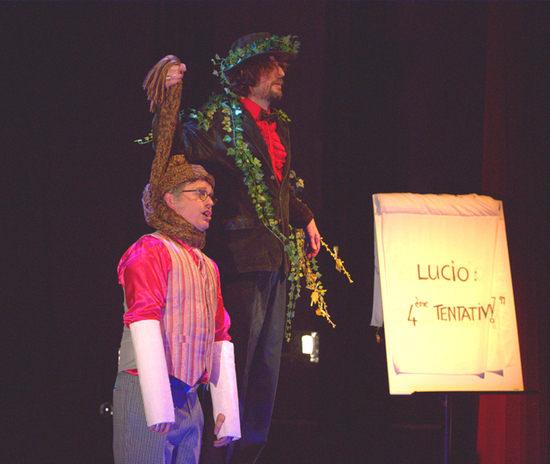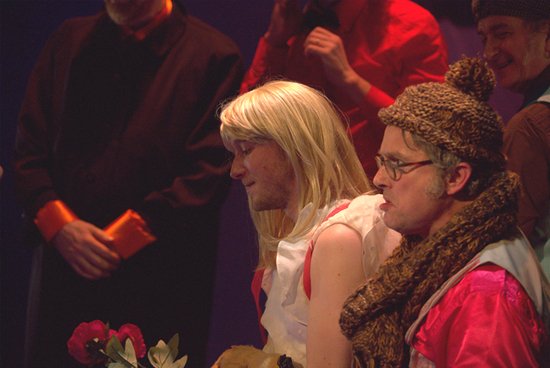 The lovers united at last
Coproduction:
Comédie de l'Aa, Centre Culturel de Saint-Omer
Atelier lyrique de Tourcoing
Satirino
Executive producer Satirino
Photos © Arthur Forjonel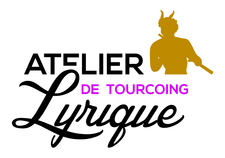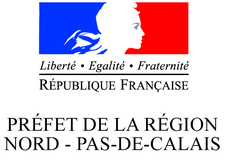 With financial support from the French Ministry of Culture and Communication, the ADAMI and the SPEDIDAM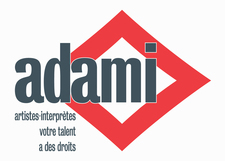 L'Adami, société des artistes-interprètes, gère et développe leurs droits en France et dans le monde pour une plus juste rémunération de leur talent. Elle les accompagne également par ses aides financières aux projets artistiques.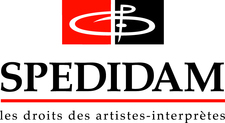 La SPEDIDAM est une société de perception et de distribution qui gère les droits des artistes interprètes en matière d'enregistrement, de diffusion et de réutilisation des prestations enregistrées.

Full presentation PDF file with photos downloadable via this link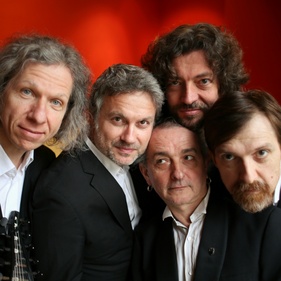 The new book on Clément Janequin published by the Société Française de Musicologie: