↑
New Schubert album released on 26th November on the Paraty label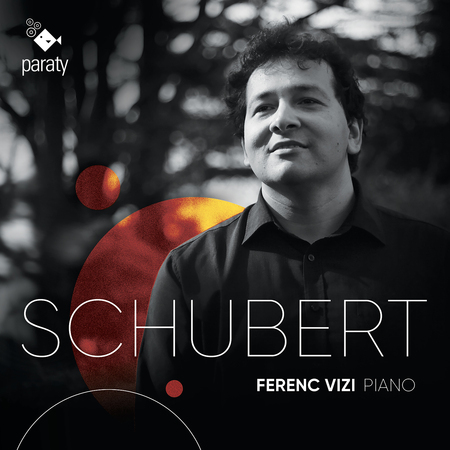 Born in Transylvania (Romania) in 1974, Ferenc Vizi started the piano at the age of nine with András Körtési in his native town of Reghin. Gérard Frémy, a member of the jury of the George Enescu competition, in which Ferenc Vizi won a special prize, encouraged him to come and study with him at the Paris Conservatoire, which he was able to do in 1992, thanks to a French government grant and the Yvonne Lefébure Foundation, and where he also studied with Cyril Huvé. In 1998, after graduating with a unanimous first prize at the Conservatoire, he entered the postgraduate performers' course there with Jacques Rouvier, and from 2000 to 2002 went on to study with Françoise Thinat at the Paris Ecole Normale.
Ferenc Vizi has carried off a number of prestigious international prizes: the Saratov competition in Russia, the Hamamatsu competition in Japan, the Arthur Rubinstein competition in Tel-Aviv, and the Munich ARD competition, thanks to which he was invited to perform in South America, Japan and several European countries, and to record Bartók's 2nd piano concerto with the Bayerischen Rundfunk directed by Peter Rundel for the Munich radio.
He has since performed as a recital soloist and with orchestras principally in Europe. As a chamber musician Ferenc Vizi has also performed with Henri Demarquette, Raphaël Perraud, Jean-Marc Phillips-Varjabedian, Alexis Cardenas Benoît Fromanger and Richard Galliano. In 2014 he joined the Brancusi Trio with the violinist Ann-Estelle Médouze and the cellist Laura Buruiana
Juventus Lauréat in 1995, Ferenc Vizi is regularly invited to the Théâtre de la Ville in Paris. He has also performed at Radio France, the Grand Théâtre de Bordeaux, Théâtre de Caen, Festival de l'Épau, Piano à Riom, Piano à Auxerre, Serres d'Auteuil, Piano Passion de Saint-Etienne, Musée d'Orsay and the Opéra comique in Paris, and in the Festivals of Nohant, Toulon, Périgord Noir, 1001 Notes, the Nantes Folle Journée, Festival de la Roque d'Anthéron, La Chaise Dieu, Piano(s) festival Lille, Festival d'Eté de Toulouse, the London It's all about piano festival, and numerous theatres throughout France. He has performed with the Orchestre National de Lille, Orchestre National d'Île de France, Orchestre d'Auvergne, Ensemble Orchestral des Hauts-de-Seine and performed both Tchaikovsky's 1st piano concerto and Grieg's piano concerto with the Târgu-Mures Philharmonic Orchestra from his native Romania on tour in France at the Pin Galant in Mérignac, Palais Neptune in Toulon, Cratère in Alès and at La Rampe in Échirolles. In November 2018 he played Ravel's concerto en G with the same orchestra in the Palace of Culture in Târgu-Mures. During the summer of 2016 he gave his first performance of Boulez's 12 Notations at the Juventus Festival and gave several recitals of his Blue Notes programme. Following his remarkable Diabelli Variations performance at the Théâtre de la Ville in Paris in November 2015, he has been re-invited by the Théâtre to play his Chimères & Contemplations recital programme in January 2017. 2017 also saw the first performance of a new programme Liszt, Hanover square rooms, London, 9th June 1840 in the Berlioz Festival in August, and a recital in the Degas sur tous les tons cycle at the Musée d'Orsay in Paris. In 2018 he took part in the celebrated Nantes Folle journée and gave a recital in the Liszt en Provence festival.
In 2019 Ferenc Vizi will be performing a new programme under the title of  Danube  that makes a musical journey along the banks of the Danube, Europe's most majestic river, on a cruise from Schubert to Enescu, but also through the Danube's traditional music heritage with its intertwining gypsy and Hungarian influences.
Ferenc Vizi has created a programme with the Ensemble Cifra that brings together Liszt's Rhapsodies with traditional Hungarian gypsy music and was first performed at the Scène nationale de Martigues and the Lisztomanias Festival in Châteauroux. Rhapsodies – Liszt and the Hungarian Gypsies has since toured extensibly throughout France, most recently at the Théâtre Impérial in Compiègne, and the Nancy and Montpellier operas.
Ferenc Vizi has recorded Beethoven's opus 111 Sonata and Schumann's Fantasia opus 17 for the Æon label, and Voyage - works by Schubert, Liszt, and Wagner / Liszt - for Satirino records. In 2013 Rhapsodies - Liszt and the Hungarian Gypsies was released by Satirino records under the title Czardas Fantasy, Mendelssohn's complete works for cello and piano with the cellist Laura Buruiana by Coviello Classics, as well as an album of works for violin and piano by Ernest Bloch with the violinist Elsa Grether on the Fuga Libera label. Ferenc's recording on Beethoven's Diabelli Variations on the Anima label was released in November 2014, followed by Romance oubliée with the cellist Hermine Horiot on the 1001 Notes label in early 2015. His recording of Schubert's Sonata in A major D 664 and the Four Impromptus D 935 for the Paraty label will be released in the autumn of 2021.
"His performance is deeply ancored in the keyboard, at times bouncy, (what an extraordinary left hand!), whose seriousness is at times enlivened by a playfulness caracteristic of the composer. Vizi likes fracture and accident as much as meditation. He gives the final variations their unfathomable melanconia, making their lines sing in such a bel canto fashion, yet never distorting the text for the sake of emotion. Ferenc Vizi is like an Old Sage."
Alain Lompech - Le Monde On a concert performance of Beethovens's Diabelli Variations

"Ferenc Vizi is one of those rare pianists whose poetic touch is never facile."
Judith Chaine - Télérama

"A born Beethovenian, an exceptional virtuoso, Ferenc Vizi is a rumanian pianiste born in 1974 about whom we will most certainly hear more. He answers the cello motives without ever distorting the score in the Kreutzer Sonata and provides a perfect accompagniment to Henri Demarquette's bow in Prokofiev's lyrical but questioning cello sonata."
Patrick Szersnovicz - Le Monde de la Musique

"…this 30 year old pianist has a pure and upright quality that immediately comes across in the music he is playing. Ones attention is instantly drawn to his uninhibited and natural performance, but above all to the irresistibly personality of a pianist for whom music seems to be above all a matter of contact and not isolation."
Olivier Bellamy - Le Monde de la Musique

"...he is one of the impressive and engaging pianists of his generation. An absolute must."
Jean Lukas - La Terrasse

"...a virtuoso with an extraordinary poetic presence, warm and intense playing..."
lain Cochard - Zurban "A few months ago I reviewed two new discs of Mendelssohn's cello music. Ultimately, neither Luca Fiorentini (Brilliant Classics) nor Gary Hoffman (La Dolce Volta) had much to say, but that certainly isn't true of this new disc from the Romanian duo of Laura Buruiana and Ferenc Vizi. Here we have a cellist with a particularly plangent tone and a pianist amply capable of bringing off Mendelssohn's fingery, virtuoso writing... These qualities are well demonstrated in such passages as the finale of the Second Sonata, which they take at a daring lick but without losing any clarity. In fact they give Isserlis and Tan a run for their money, even though the latter has the technical advantage of a shallower-toned fortepiano."
Harriet Smith, Gramophone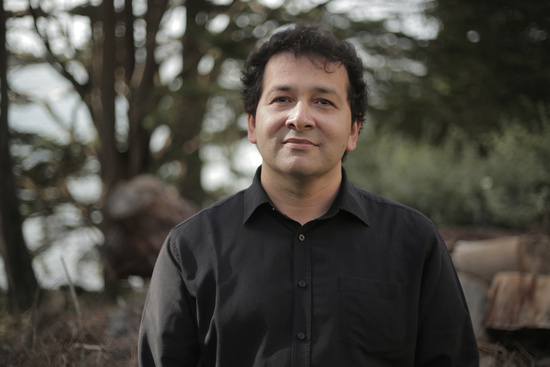 Photo Arthur Forjonel
MOZART - Concerto N°9 "Jeunehomme" K 271
MOZART - Concerto N°12 in A major K 414
MOZART - Concerto N°20 in D minor K 466
BEETHOVEN - Concertos N°s 2, 3 & 5
LISZT - Concertos N°s 1, 2 & Totentanz
GRIEG - Concerto in A minor
BRAHMS - Concertos N°1 in D minor, N°2 B flat major
TCHAIKOVSKI - Concerto N°1
BARTOK - Concerto N° 2
RAVEL - Concerto in G major

Ferenc Vizi can perform Beethoven N°5, Brahms N°1 and Mozart D minor K 466 at very short notice.

He is currently working on completing the Beethoven concertos cycle, as well as several new Mozart concertos.
3rd movement, Rondo: Allegro non troppo, of Brahms's 1st piano concerto performed by Ferenc Vizi with the Târgu Mures Philharmonic Orchestra in May 2014. The complete performance can be viewed via this link.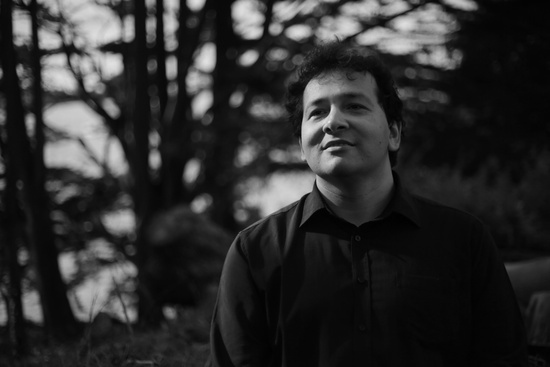 Photo Arthur Forjonel